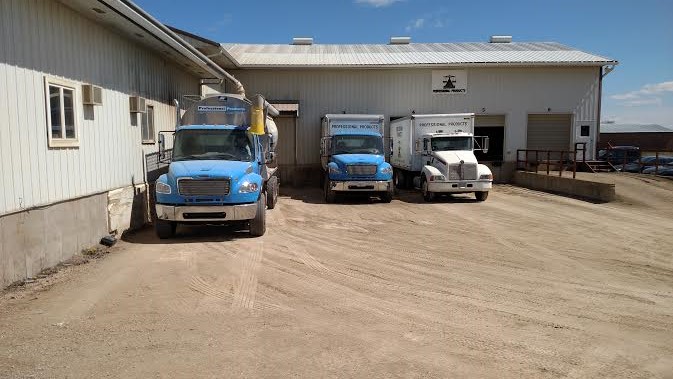 We blend numerous floor stock items such as Dairy Heifer Premix, Ruminant #11, Prolac, 14/300, Gro/Fin Base Mix, Sow Base Mix, and Beef #5. Pro Calf is blended for dairy calves. The custom mixes are manufactured primarily for Independent Nutrition Consultants.
We strive to offer "right on time" delivery of either bag or bulk premixes.
We also offer forage testing through a contracted laboratory. Lab results can be quickly supplied electronically.
We inventory numerous products for re-sale such as Milk Replacer, Softener Salt, Copper Sulfate, Alfalfa Meal, Linseed Meal, Barn Lime, Calf Pro Starter Pellets, Soda Bicarbonate, and PP 16% Grower Pellets.

We pride ourselves with excellent delivery service at reasonable rates.


We strive to make our customers pleased with our service. If we do not stock what you are looking for, with advance notice we can special order it just for you!